UPCOMING EVENTS
Saturday, March 28th, 2015

6:30pm - 10:30pm

18 Walpole Road, Cambridge, cb1 3tj
How Chaos Cooking works:
Everyone brings the ingredients to m ...show more
How Chaos Cooking works:
Everyone brings the ingredients to make one dish - starter/main/dessert and it only need be big enough for everyone who comes to try a little bit - and then we all cook together in one space. All recipes must be finished and space returned to its original condition by the end of the event, while everyone is socialising, enjoying drinks and eating tasty dishes. Everyone MUST prepare something on the night and MUST bring a bottle/drink of choice. Everyone must also pitch in to help restore the space to its original condition.
1) When you arrive, check in, say hi and pour yourself a glass
2) Start making your dish
3) Help other folks with theirs
4) Try some dishes, share your dish, meet some great new people
5) Wrap up some food to take home
6) Join in the cleanup from around 9.30pm
We recommend making something that, if it needs cooking, takes 15-20 minutes at the grill/oven/hob. I have a microwave, four-ring gas hob, oven and grill, so it's emphasis on the chaos! Whilst eyeing up your slot at the grill; meet, greet, chop, slice and enjoy everyone's company.
What to bring:
Bring the ingredients necessary for your chosen dish, a drink to share with others, knives, pans, big bowls or chopping boards and tupperware to take extra food home. You are welcome to use some of our kitchen gadgets/dishes/bowls/pans but naturally there aren't enough to make everyone's dishes, so please do bring yours too!
What is supplied:
Crockery, cutlery, a few pots/pans, knives, chopping boards, cooking dishes and usual kitchen gadgetry (peeler etc...), tinfoil, cling film and bits to do the clean-up. If your gadget of choice isn't on offer, you'll have to get creative :o).

Finding out the meetup location:
RSVP to this event by 25th March to receive an email two days before with the full address. You can see the partial address already here on the event page so you have a good idea where you're going...

How to get to the event:
Bikes can be locked up securely and there is free parking on-street. If you'd like to try to get a lift to the event, message Claire Jefferies on here (Chaos Cooking Cambridge organiser) and just let her know where you live: She will send out a message in advance asking for anyone who can give lifts from your area.
Any queries, just pop a question on the message wall below...
See you there!
Ryan and Cathy

less info
Sunday, March 29th, 2015

6:00pm - 10:00pm

Brooklyn, NY, United States
Only 12 Tickets Available:
https://knifeskillsandcooking.eventbrite.com

Sharpen your skills and watch your fingers! Chaos Cooking, your trusted global social experimentalists, brings you a cooking and knife skills class like no other. You will walk away feeling confident using a chef's knife and preparing healthy, delicious dishes. Most importantly, you will be joining a friendly, open and caring community who will be eating and cooking together during the entire process.
You will learn techniques such as mincing, slicing, small/medium/large dicing, julienne cut, paysanne cut and the chiffonade. You will acquire the skills to boldly bring your food from farm stand to knife to table, ensuring a laugh at those shrink-wrapped pre-cut veggies on your next trip to the produce section.
We will supply everything including the ingredients, knives, cutting boards, aprons and peelers. As always, safety is our top priority - To keep you focused with a steady hand, we will provide a specialty drink throughout the evening.
| | |
| --- | --- |
| Wild Rice Roasted Root Vegetable Salad | Spicy Chickpea & Spinach Salad |
| Laquered Carrots | Quinoa Pilaf |
| Salmon Sliders & Cucumber Mustard Sauce | Kale & Walnut Salad with Lemon Parmesan |
---
This class will be taught by Nancy Campbell, an esteemed Nutrition & Culinary Specialist with over 20 years experience. Nancy received her Masters of Science in Nutrition and Integrated Health at the Maryland University of Integrative Health. She also has a Master's of City and Regional Planning from Pratt Institute. She supports clients, through her business Radiant Health NYC, to redefine how they eat, to build culinary skills and fine tune their pantries so they can feel amazing in their skin AND in the kitchen.

---
Chaos Cooking is an international, all volunteer community centered on social food experiences, cooking, conversations and meaningful connections. We have members in 52 countries and 600+ cities. We are launching a series of participtory cooking classes to help the community become more financially sustainable. Pleas let us know if you know of a company that would enjoy our services. Join the next event at chaoscooking.com.
Tickets are always transferable. They are also refundable before 48 hours of the event start.
---
less info
Wednesday, April 08th, 2015

6:00pm - 10:30pm

New York, NY, United States
Give a person sushi, she eats for a day. Teach a person to roll sushi and she eats for a lifetime. Join the Chaos Cooking Community for a special night of endless sushi making, sake drinking and socializing.
Tickets are very limited
https://chaossushi.eventbrite.com


While you sleep, we will be venturing out before sunrise to bring you the freshest fish and carefully selected ingredients to unleash your creative side. Bring a team or join new friends. You will learn from professional chefs how to cut fresh fish, prepare sushi rice and create a variety of rolls. We'll also be making a nice big pot of miso soup. All of this set in a beautiful Manhattan open loft.

There will be a short traditional Japanese dance performance and a contest for the best looking rolls. Professional Food Photographer Emily Kinsolving will even be on hand to capture your creations.
On top of all that, we're honored to have Ty Ku wetting our lips with their graceful sake for the evening.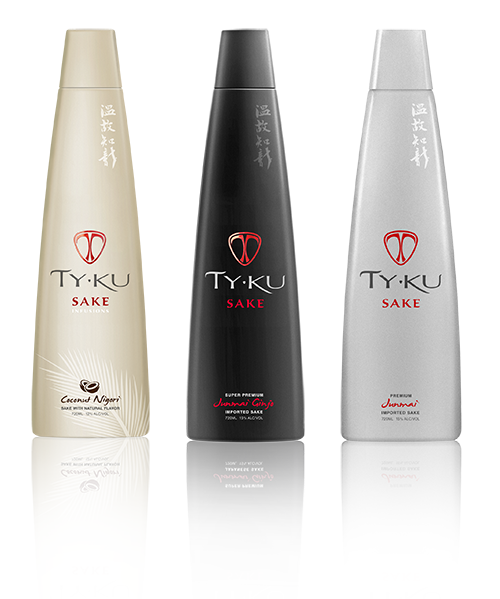 Chaos Cooking is an open community we would like you all to be a part of. Joining requires nothing more than being present with a smile. This is easy - social events with food and drink make us happy.
less info